Oman ~ the Conference Centre
Exquisite and elegant Omani architecture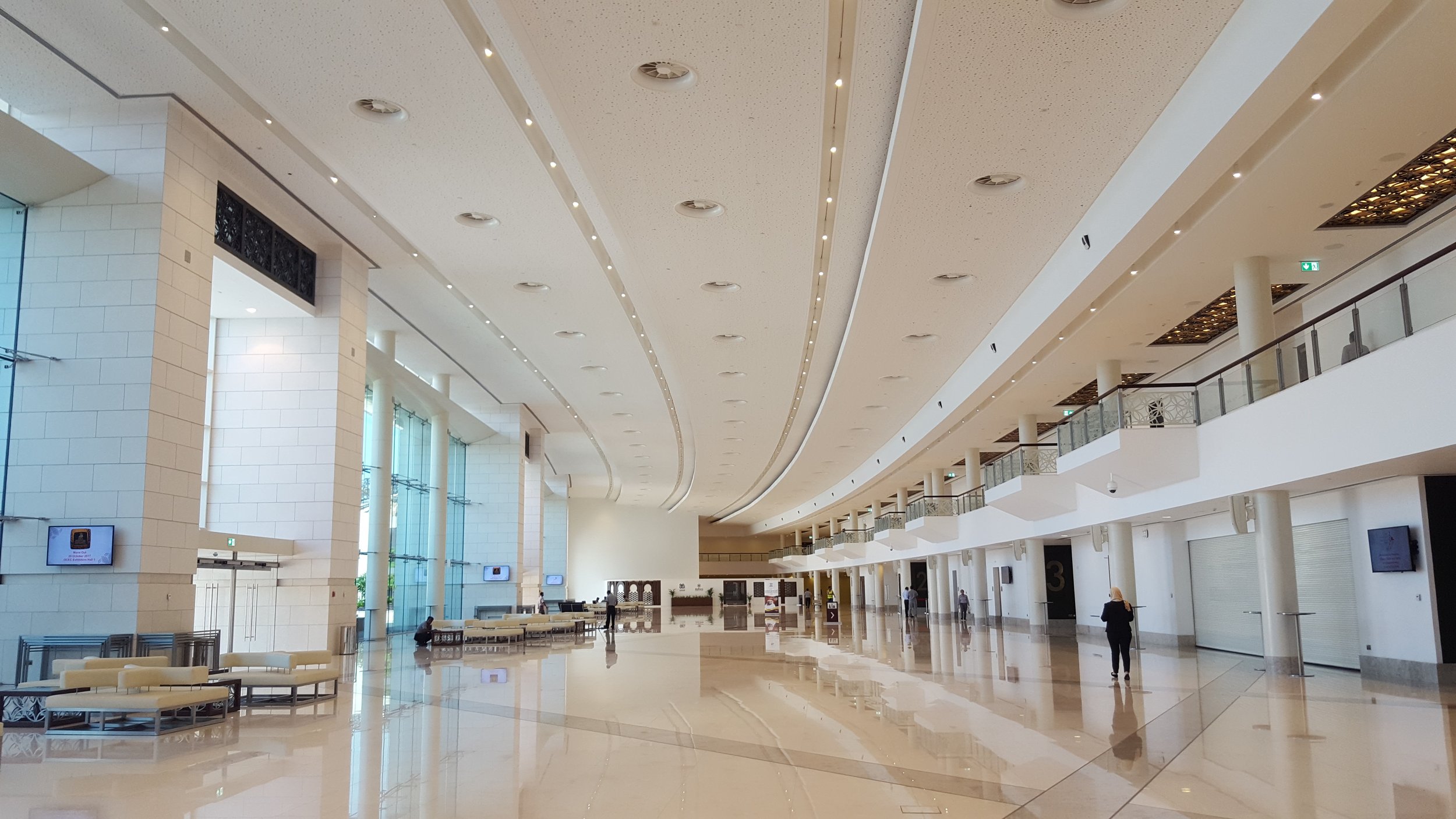 Oman Conference & Exhibition Centre
The Oman Conference and Exhibition Centre was not yet completed when I first visited it in November 2017, but the scale and beauty of the project was clear to see and very impressive. I was here for work - a Higher Education exhibition - so I'll let the images do the talking for this post. As always, you can click on the photos to enlarge them.
Oman's Vision - government policy driving investment - has seen a strong focus on creating so-called 'destination architecture'. Two of Oman's neighbours, the UAE states of Abu Dhabi and Dubai, have done similar but I much prefer Oman's vernacular. It manages to capture the light, warmth and elegance of the people here and it's superb quality but never overpowering. Other gorgeous arabesque developments in Oman include the Opera House and the Al Mouj (The Wave) complex by the marina, places that are not just tourism draws but that Omanis frequent are justifiably proud of. Where else is doing this well? Using architecture to redefine or regenerate a city? Dundee, of course! The V&A! Anywhere else? Do leave a comment below.
The Tripographer's notes
Unslumping level? 7/10

Would I go again? Probably - for work!

Best time to go? November-March, when the winter weather is perfect

Best for? Events and exhibitions

Top tip? Get to know venue staff for access to areas that are usually restricted. The A/C is effective so dress for a cooler temperature!
More info about this place
Other posts about this place
And if you liked this, look at
the Beach Rotana in Abu Dhabi coming soon